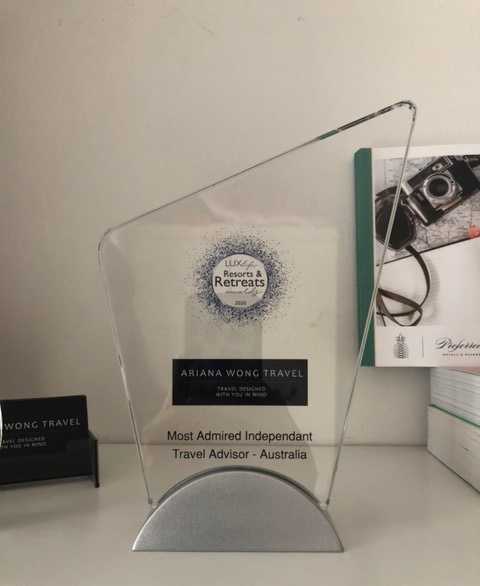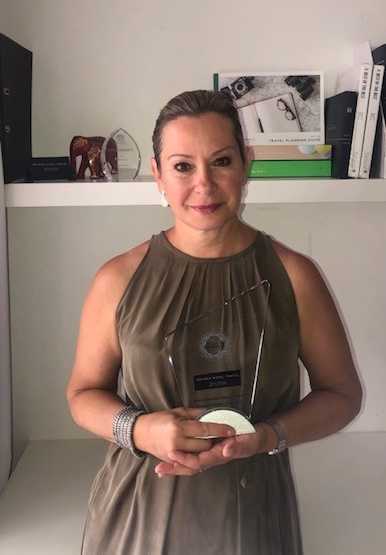 Hi Ariana,
I just wanted to thank you for all your help and work in organising my trip to the UK, a trip that was both last minute and fraught due to its nature.
To say I was pleased you had survived the COVID years and were once again able to help is an understatement. Flights, cars, hotels and timings were all spot on.
Your advice and efficiency took all of the stress out of the process and your update texts were beyond great service.
Warm regards Robert
Hi Ariana,
I was only thinking about you last night when I couldn't sleep!! I was wondering how things were doing in the travel industry now, as you have had a terrible couple of years.
Sounds like things are slowly improving, although seeing the news stories from airports does not excite us. Hate crowds and hate hassle.
Phil and I are still hanging in there, but not as spritely as we once were .
We look back at our B & R walking trips and wonder how the hell we could walk so fast and so far. Dare say the lunches with the Champagne service were at the back of my mind and kept the feet going!!!
We have had great trips with you for which we do thank you. I know you have had to push us sometimes with your hotel choices and places to visit, but we look back at wonderful photos now and so pleased we took your advice.
We still have the photo of the garden taken from our room at the FS Sultanahmet Hotel as our screen saver as we were really happy there. We nearly passed out at the cost of it, but you rightly insisted that we would not regret it and we haven't.
As much as all the cruise brochures are very tempting, we don't know how brave we are to leave Sydney.
Anyway, we have many photos to remind us of our wonderful overseas holidays.
Hope you are keeping well and having a relaxing Easter holiday.
Thank you for everything over many years and we do think of you often.
Maija and Phil
We were recommended Ariana by a friend.  Honestly so happy we had her to help us plan a quite complex trip and some of the first tourists out the gate post covid.
Ariana has great global knowledge for accommodation, restaurants, museums, guides etc etc  and was up to date with various country protocols, we found this so helpful and definitely made the trip seamless.
So easy to contact and gets back to you in a timely fashion.  Cannot thank you enough for helping us make a fantastic trip.  Excellent  !!!!
Fiona and Chris xx
Specialising in tailor-made independent itineraries where everything is meticulously planned
down to the last detail. With over 24 years in the industry and a network of contacts which
allows me to open doors and offer experiences that others simply cannot.
If you are looking for a passionate, creative, connected, unbiased luxury travel professional
I would love to hear from you and plan your next travel experience.
Why Work With a Travel Advisor?
You can book travel yourself – but why would you want to? A personal travel adviser elevates every trip. They know how to get the best value for your time and money, and, thanks to their global connections, they can VIP you at hotels, on cruise lines, on tours, and more. With a portfolio of nearly 1,700 top hotels, cruise lines, tour operators, and more, Ariana Wong Travel represents the best of the best in travel.
five reasons to consider working with a travel advisor.
A great travel advisor...
1...takes it from ordinary to extraordinary.
Your personal travel adviser, Ariana Wong, can secure special benefits that you can't get on your own, such as complimentary breakfast, spa credits, and upgrades at hotels. But we also see the nuances in every trip. From big-picture aspects (where to go – and when) to the details that matter (booking the hotel rooms with the best views, where to get the most authentic pizza on the Amalfi Coast), Ariana knows how to plan a memorable trip.
2...knows the world.
Just as you might use a financial planner, an interior designer, or personal shopper, it makes sense to entrust your most valuable asset – your time – to an experienced travel advisor.  The best travel advisors spend a lot of time on the road themselves – scouting out hotels, deepening relationships with tour guides, and finding the best restaurants and things to do.
3...knows your travel style.
Ariana Wong Travel understands what's most important to you and your traveling companions. You may want to take a cooking class or a private tour, or you may not want to leave the resort pool! Perhaps you want to use travel to educate your kids, plan an unforgettable anniversary trip, or celebrate a milestone birthday with friends and family. Ariana Travel will have plenty of suggestions on what might work best for you.
4...expands your horizons.
A great travel advisor will help you think creatively about where to go and what to do. Italy, France, and Hawaii will always be popular. But your advisor also knows the best ways, say, to see Chile, Portugal, New Zealand, and many other hot destinations – plus new ways to experience the places you've already visited. Together, you can plan your next dream trip or weekend getaway.
5...can handle anything.
Have you ever been on a trip where everything went exactly as planned? Right – this almost never happens. Issues are bound to pop up, and your personal travel adviser at Ariana Wong  Travel is your personal help line and "fixer" who knows how to quickly turn things around for the better. When we follow up after your trip, you'll surely have an answer to this question: "Where do you want to go next?"
Ready to start planning your next vacation call
Ariana Wong Travel on 0410 191 256 or Email now?
Ariana Wong Travel is an Independent Affiliate of Smartflyer – a proud member of the following affiliations